I recently had the chance to review books from the
Little People, Big Dreams
series. These were great books for any family - especially those who want to educate their children on the contributions women have made in many areas throughout history.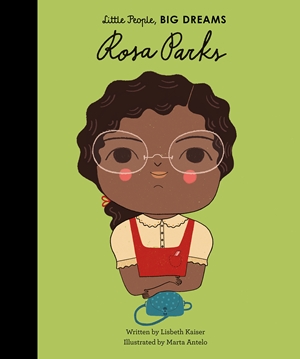 The series includes Ada Lovelace (coming soon), Agatha Christie, Amelia Earhart, Audrey Hepburn, Coco Chanel, Ella Fitzgerald, Emmeline Pankhurst, Frida Kahlo, Marie Curie, Maya Angelou, and Rosa Parks. Several of them are soon-to-be released in a "my first" version, for even younger readers: Marie Curie, Frida Kahlo, Coco Chanel, and Amelia Earhart.
The books are written in a kid-friendly, slightly feminine way - but not so much as to alienate male readers or girls who aren't into the really girly things. Both of my girls really enjoyed reading about famous women, and were even more encouraged to forge ahead in their pursuits of interests that aren't historically female.