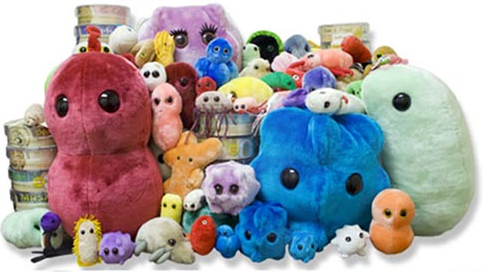 A few weeks ago I posted about the March Madness contest
GIANT Microbes
was running. They sent me a few as a thank you. These little guys are fun! They're based on the actual microbe involved, with some creative license to go along with the name where necessary. For example, this picture shows the zombie virus under a microscope, and the furry zombie virus sold by GIANT Microbes.
There are seriously a ton of options. My daughter genuinely likes both the zombie virus and the booger they sent. Meanwhile, we're going to give the bed bug away as a gag gift.
Not into diseases? They have organs too, like the brain and heart. You can get cute variations on the heart, or a brain with a graduation cap, as great gifts for your science-minded friends and family. There are even lab mice for the research scientist in your life!