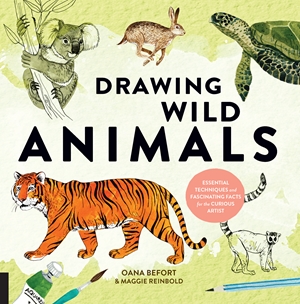 My daughter loves drawing a cats (wild and domestic), so it was great to review two new books from Quarto Publishing.
Drawing Wild Animals is good for beginners wanting to learn new techniques, or more experienced artists who are looking for tips in a new subject matter. There's definitely more here than just drawing - the book includes information about behaviors, habitats, and characteristics. This can help artists create more realistic drawings, not just with the subject matter itself but with the extras like backgrounds and action.
Oana Befort is a Romanian-born graphic artist whose watercolors and mixed-media works are inspired by natural motifs and themes. Oana graduated from the National University of Arts in Bucharest, Romania, with an M.A. in graphic design and visual communication. With a love for fresh colors and details, Oana merges her passion for illustration and graphic design into whimsical stationery and paper goods. See more of Oana's work at www.oanabefort.com.
Maggie Reinbold is Director of Community Engagement at San Diego Zoo Global, heading up a dynamic team dedicated to designing and implementing programs that connect communities to conservation for the benefit of wildlife and habitats. She is also an Adjunct Faculty Member in the Department of Biology at Miami University, where she teaches the Earth Expedition to the Big Island of Hawaii. Maggie earned her Bachelor's and Master's degrees in Biology at San Diego State University, with a focus on the population genetics of desert aquatic insects across the Baja California Peninsula.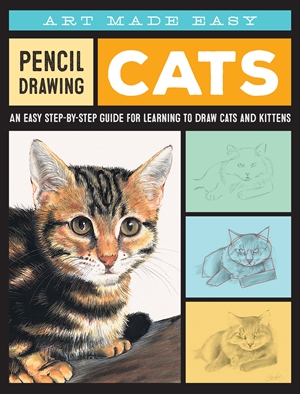 Pencil Drawing: Cats is easy for beginners to use. It uses cats as the basis for teaching a variety of techniques, starting with general drawing basics before moving on to the more complicated act of drawing a cat. Artists will learn about the differences between breeds, and have the opportunity to draw from clear full-color photographs (which sit still a lot better than a real model would).
Anja Dahl is a freelance artist specializing in painting and sculpture. She is a graphic artist, cartoonist, and illustrator, and her illustrations can be found in both magazines and children's books throughout Europe.