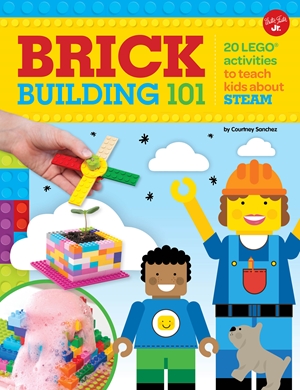 If the father figure in your kids' life is into either building with bricks or trains, you'll want to check out these books I recently got to review from Quarto.
Brick Building 101 - If you or your kids love getting into bricks, and are looking for some unique projects, check this book out. It combines LEGO with STEAM (science/tech/engineering/arts/math) for some great activities. The projects work with just about any standard brick set, and include things like DIY slime incorporated into your creation and other activities to break the mold of just using bricks (such as projects designed for the outdoors or projects with balloons). The instructions are clear enough for kids to follow, and the photos bring the projects to life. It even has suggestions for project extensions to keep learning beyond the instructions.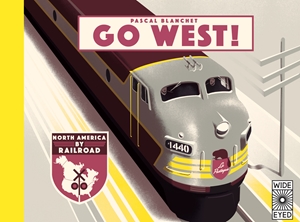 Go West! - This is a great book for anyone interested in trains, travel, and history. The trip from New York to San Francisco has stops in Buffalo, Chicago, Omaha, Denver, Calgary, Vancouver, and Seattle. Along the way, readers will learn about the way that trains shaped history and also learn about the iconic locomotives that have been developed.