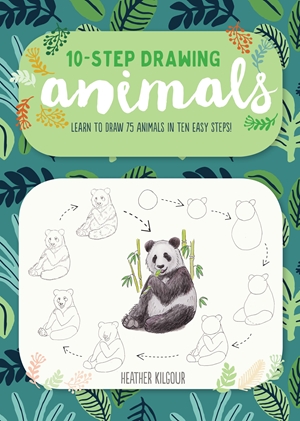 I got a chance to check out yet another art book - Ten-Step Drawing: Animals. My daughter loves art and animals, and was thrilled with this book. Even I could make animals that looked decent - and that's saying a lot, because normally I am not at all good at drawing.
The book includes 75 animals, so nearly everyone will find their favorite. Each animal is broken down into ten steps, which is a great number. It's enough steps that each one is manageable and not overwhelming, and the end product is satisfyingly detailed. Pets, forest creature, farm animals, jungle dwellers, and more are all in this book.
Heather Kilgour is a London-based illustrator who specializes in children's books. Heather was the featured illustrator for Words & Pictures online magazine and is a member of the Society of Children's Book Writers and Illustrators' Illustration Committee. Learn more at http://heatherkilgour.com.